We are introducing an all new technology into the skimboarding world: INJECTION MOLDED SKIMBOARDS.

The Tadpole is injection molded which means it is made of 100% low-friction, glass filled nylon instead of wood. This will guarantee that your Tadpole with never split, warp, or slow down over time.
The Tadpole Skimboard is one size fits all and is the perfect starting point for anyone looking to get into ocean or flatland skimboarding.
This board comes with a full foam back-foot pad and front-foot strip.

Dimensions: 40x19 inches
Approximately: 6.5 lbs
Weight Capacity: 250 lbs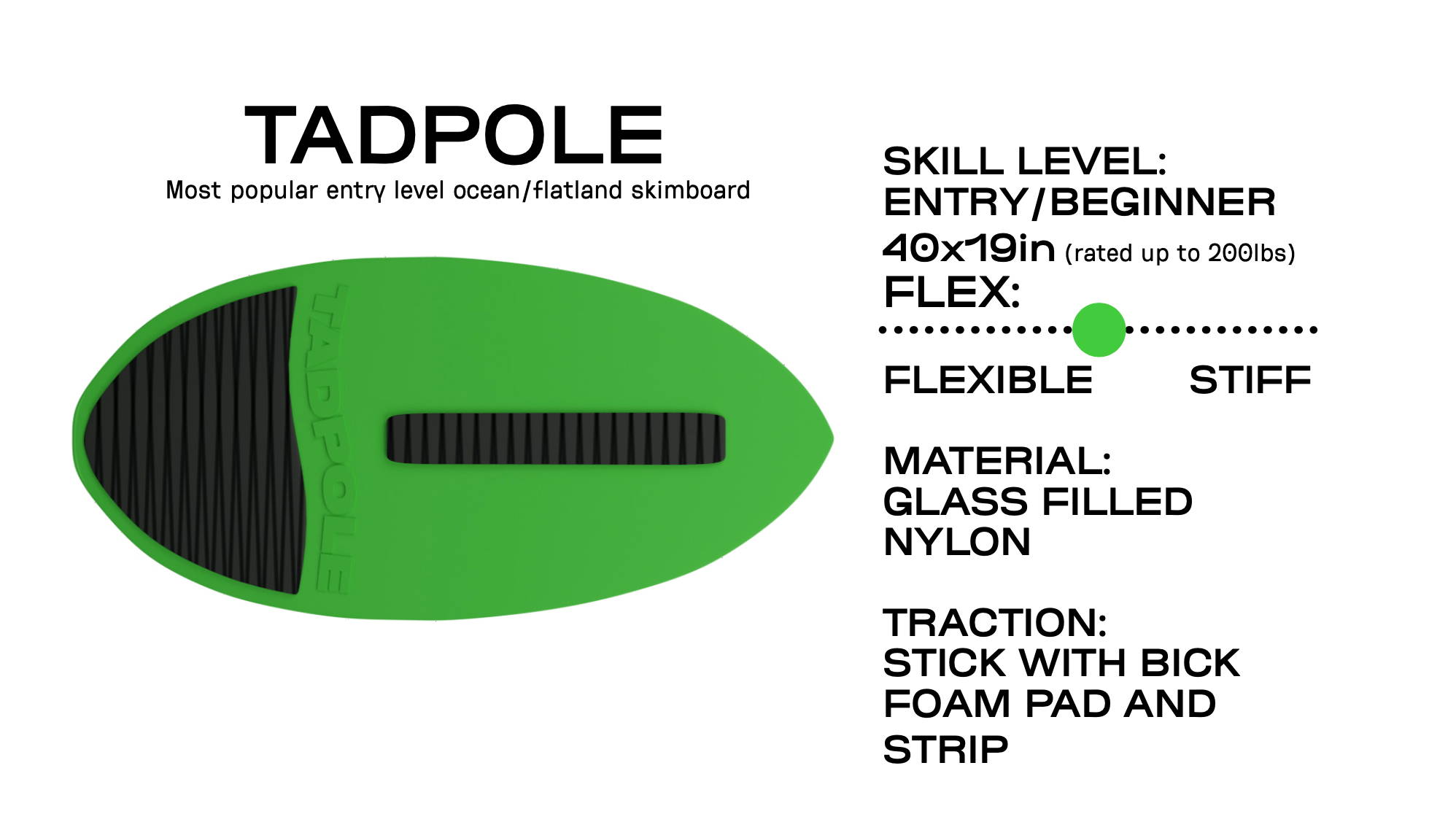 About The New Everything Company
TNEC was founded in Southern Utah in 2013 by twin brothers/professional skimboarders, Harbor and Duran Bickmore (us).
We started off by creating a flatland skimboard that would set a new standard of performance and product innovation. We are taking that same spirit of innovation and design to create better products for everything we do.
Almost a decade later, we have stayed true to our roots. TNEC is still owned and operated by a team of professional action sports athletes who design, manufacture, and use the products they create together.