Tadpole
Injection Molded Skimboard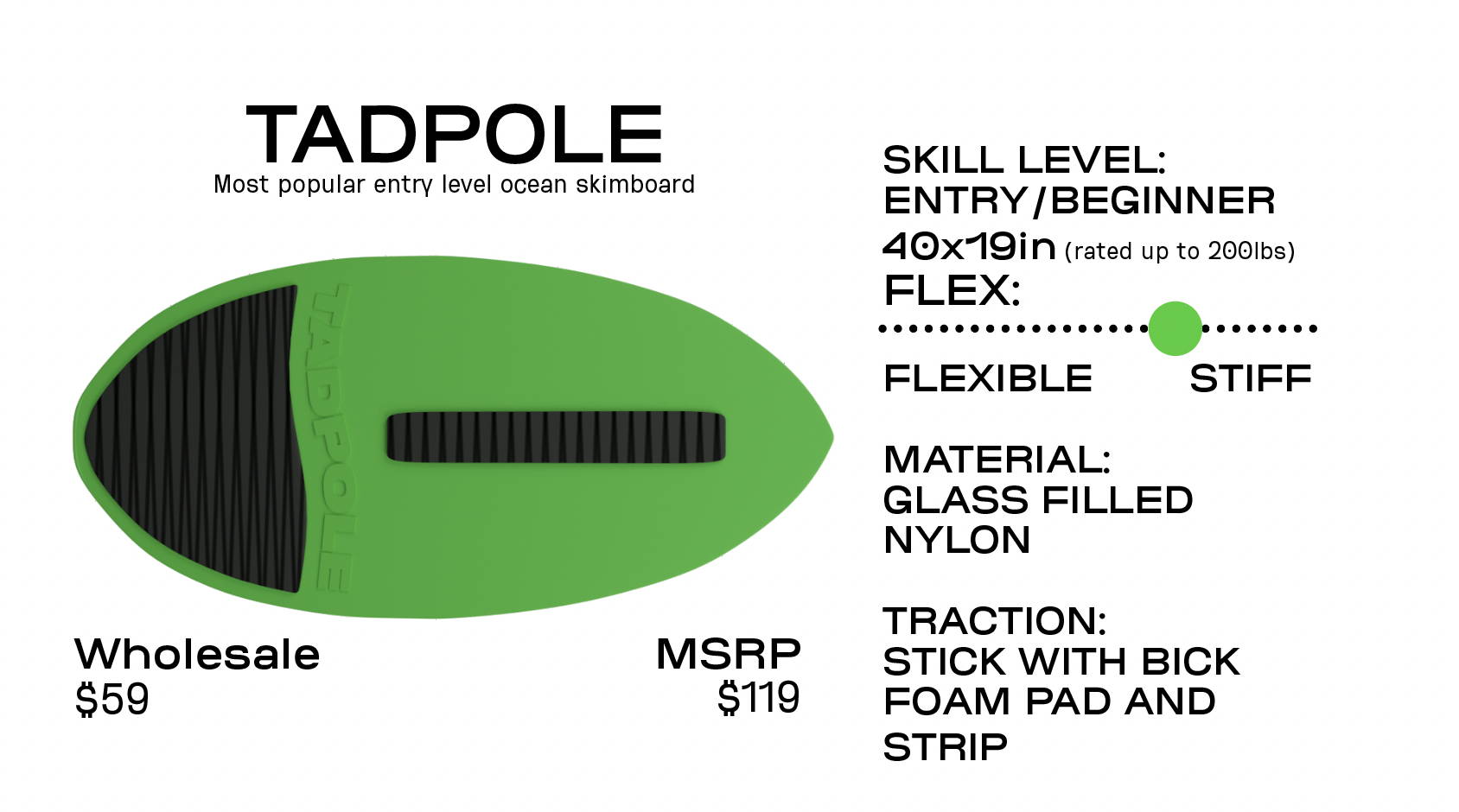 TNEC (The New Everything Company) developed injection molded skimboards to provide surf shops with an affordable high quality product that is the perfect middle ground between cheap wooden boards and over priced, fiberglass ocean boards.

Injection molding, along with a lot of clever engineering, allows for a high performance, ultra durable skimboard at a very affordable cost. This finally allows entry level skimboards to have a true top-of-the-line skimboard feel. No more frustration that comes with learning how to skim on a piece of warped plywood.
The Tadpole is your shop's new, "Best Selling Skimboard" (and with the industry's most competitive profit margins, it's truly a no-brainer).
About The New Everything Company
TNEC was founded in Southern Utah in 2013 by twin brothers/professional skimboarders, Harbor and Duran Bickmore (us).
We started off by creating a flatland skimboard that would set a new standard of performance and product innovation. We are taking that same spirit of innovation and design to create better products for everything we do.
Almost a decade later, we have stayed true to our roots. TNEC is still owned and operated by a team of professional action sports athletes who design, manufacture, and use the products they create together.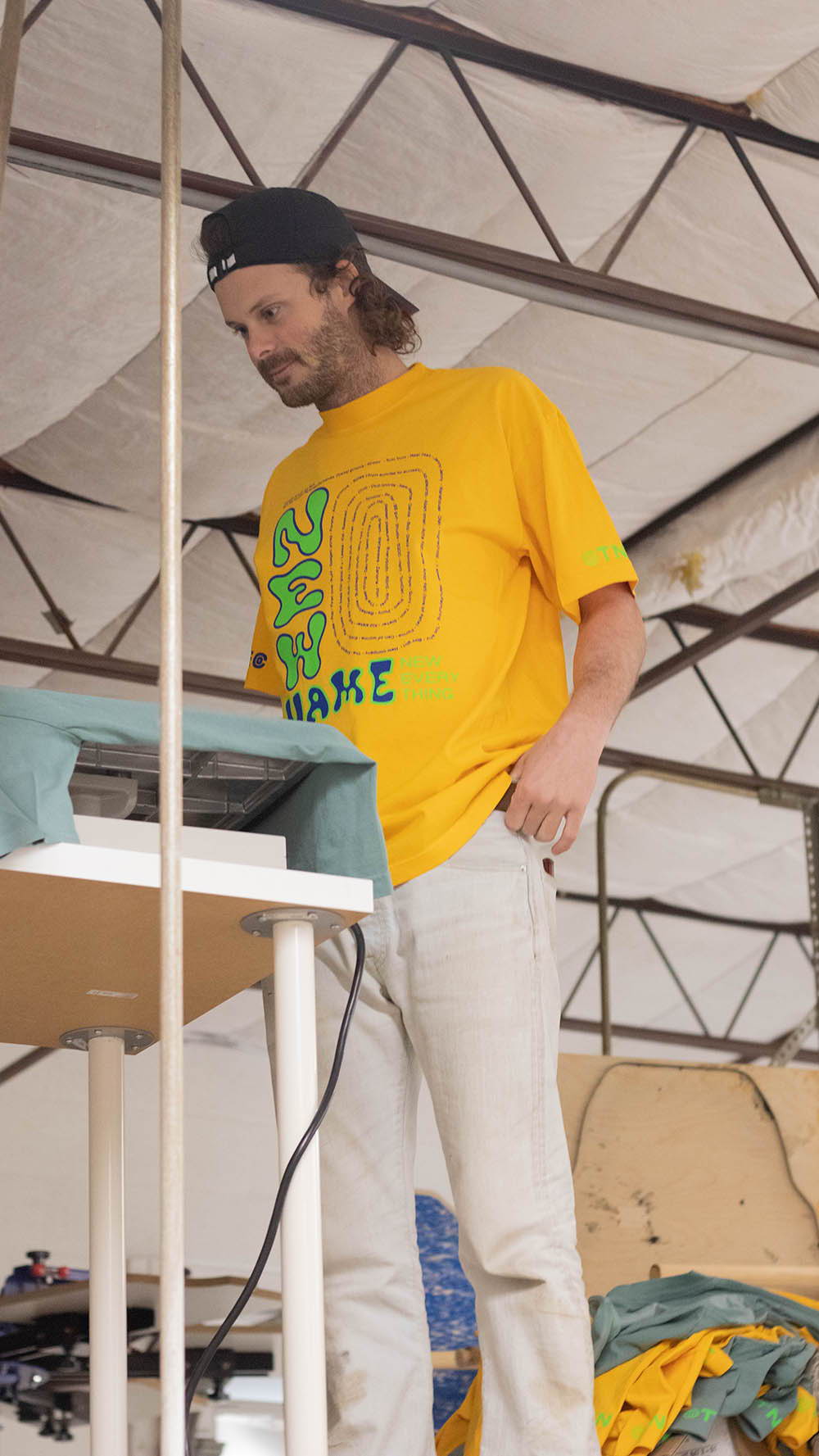 Let us know if you have any questions.
duran@theneweverythingcompany.com
derek@theneweverythingcompany.com